Terms of Service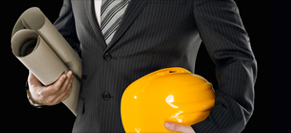 By using Consultiger.com, you confirm that you have read, understood and agreed to the Terms of Service. Consultiger reserves the right, at its sole discretion, to modify or replace any of these Terms of Service, or modify, suspend, or discontinue the Service (including without limitation, the availability of any feature, database, or content) at any time by posting a notice on the Site or by sending you notice through the Service or via email. Consultiger may also impose limits on certain features and services or restrict your access to parts or all of the Service without notice or liability. It is your responsibility to check these Terms of Service periodically for changes. Your continued use of the Service following the posting of any changes to these Terms of Service constitutes acceptance of those changes.

By using Consultiger you agree to all the terms. If you do not agree to the Terms of Service, you may refrain from using Consultiger.com.
Registration and Eligibility
You may browse the Site and view Content without registering, but as a condition to using certain aspects of the Service, you are required to register with Consultiger and represent, warrant and covenant that you provide Consultiger with accurate, truthful, and complete registration information (including, but not limited to your name ("User Name"), e-mail address and a password you will use to access the Service) and to keep your registration information accurate and up-to-date. Failure to do so shall constitute a breach of these Terms of Service, which may result in immediate termination of your Consultiger account.
You shall not:
provide any false personal information to Consultiger (including a false User Name) or create any account for anyone other than yourself without such person's permission;
use a User Name that is the name of another person with the intent to impersonate that person;
use a User Name or Consultiger account that is subject to any rights of a person other than you without appropriate authorization; or
use a User Name that is a name that is otherwise offensive, vulgar or obscene or otherwise unlawful.
You are solely responsible and liable for activity that occurs on your account and shall be responsible for maintaining the confidentiality of your Consultiger password. You shall never use another user's account without such other user's prior express permission. You will immediately notify Consultiger in writing of any unauthorized use of your account, or other account related security breach of which you are aware. You represent and warrant that if you are an individual, you are of legal age to form a binding contract, or that if you are registering on behalf of an entity, that you are authorized to enter into, and bind the entity to, these Terms of Service and register for the Service. Consultiger is concerned about the safety and privacy of all its Users, especially children. Therefore, children under the age of 18 are not permitted to use Consultiger.com. Consultiger may, in its sole discretion, refuse to offer the Service to any person or entity and change its eligibility criteria at any time. You are solely responsible for ensuring that these Terms of Service are in compliance with all laws, rules and regulations applicable to you and the right to access the Service is revoked where these Terms of Use or use of the Service is prohibited and, in such circumstances, you agree not to use or access the Site or Services in any way.
To fully use the service you need to create your own account, without violating other peoples' rights.
Content and Conduct
If any of our Service allows you and other users to post, link and otherwise make available Content, you are responsible for the Content that you make available to the Service, including its legality, reliability, and appropriateness.
Consultiger reserves the right to remove any Content for any reason whatsoever. Consultiger also reserves the right to ban any individual up-loader or website domain from using our services for any reason. When you post, link or otherwise make available Content to the Service, you grant us the right and royalty-free license to use, reproduce, modify, publicly perform, publicly display and distribute your Content on or through the Service (including via applications). We may format your Content for display throughout the Service, but we will not edit or revise the substance of your content itself. You agree to not use the Service to upload, post, email, transmit or otherwise make available:
Content that is libelous, defamatory, bigoted, fraudulent or deceptive;
Content that is illegal or unlawful, that would otherwise create liability;
Content that may infringe or violate any patent, trademark, trade secret, copyright, right of privacy, right of publicity or other intellectual or other right of any party;
Mass or repeated promotions, political campaigning or commercial messages directed at users who do not follow you (SPAM);
Private information of any third party (e.g., addresses, phone numbers, email addresses, Social Security numbers and credit card numbers); and
Viruses, corrupted data or other harmful, disruptive or destructive files or code.
You also agree that you will not do any of the following in connection with the Service or other users:
Use the Service in any manner that could interfere with, disrupt, negatively affect or inhibit other users from fully enjoying the Service or that could damage, disable, overburden or impair the functioning of the Service;
Impersonate or post on behalf of any person or entity or otherwise misrepresent your affiliation with a person or entity;
Collect any personal information about other users, or intimidate, threaten, stalk or otherwise harass other users of the Service; and
Circumvent or attempt to circumvent any filtering, security measures, rate limits or other features designed to protect the Service, users of the Service, or third parties.
We will not sell your content. You own your content, all of it, including your photos and videos.
Release And Indemnity
Consultiger cannot be held liable for any damages. All data, location information, photographs, videos, messages, graphics, comments, information, text, tags, or other materials generated, provided, or otherwise made accessible by Consultiger on or through the Service ("Content"), are the sole responsibility of the person from whom such Content originated. You, and not Consultiger, are entirely responsible for all Content that you upload, post, email, transmit or otherwise make available through Consultiger. Consultiger does not control the Content posted and does not guarantee the accuracy or integrity of such Content. Consultiger shall not be liable for any statements or conduct of any third party using the Service. By using Consultiger you may be exposed to Content that is indecent, objectionable or offensive. Consultiger will not be liable in any way for any Content, including, but not limited to, any errors or omissions in any Content. Consultiger will not be liable for any loss or damage of any kind incurred as a result of the use of any Content posted, emailed, transmitted or otherwise made available on Consultiger. Consultiger assumes no responsibility for the timeliness, deletion, miss-delivery or failure to store any User content, communication or personal settings. You agree to indemnify and hold Consultiger, its officers, employees, affiliates, contractors, and suppliers, exempt from any claim or demand, including reasonable attorneys' fees, made by any third party due to or arising out of Content you submit, transmit, post or otherwise make available through Consultiger.

We are not liable if something goes really wrong. Always have a backup of your content.
Trademarks
Consultiger has put a lot of effort into creating the Service including, the logo and all designs, text, graphics, pictures, information and other content (excluding your content). This property is owned by Consultiger or our licensors and it is protected by local and international copyright laws. Consultiger grants you the right to use it. However, unless we expressly state otherwise or as allowed by our Developer Terms of Service, your rights do not include: (i) publicly performing or publicly displaying the Service, (ii) modifying or otherwise making any derivative uses of the Service or any portion thereof; (iii) using any data mining,"scraping"and/or unauthorized crawling of Consultiger by any means; (iv) downloading (other than page caching) of any portion of the Service (including images, data from images and/or users) or any information contained therein; (v) reverse engineering or accessing the Service in order to build a competitive product or service; or (vi) using the Service other than for its intended purposes. (vii) Storing, saving and/or retaining images of any size is also prohibited. If you do any of this stuff, we may terminate your use of the Service.

Please respect our Trademarks and Brands
Third Party Sites and Services.
The Service may permit you to link to other websites, services or resources on the Internet, and other websites, services or resources may contain links to the Site. When you access third party websites, you do so at your own risk. These other websites are not under Consultiger's control, and you acknowledge that Consultiger is not responsible or liable for the content, functions, accuracy, legality, appropriateness or any other aspect of such websites or resources. The inclusion of any such link does not imply endorsement by Consultiger or any association with its operators. You further acknowledge and agree that Consultiger shall not be responsible or liable, directly or indirectly, for any damage or loss caused or alleged to be caused by or in connection with the use of or reliance on any such Content, goods or services available on or through any such website or resource.
Some people may post links; we are not responsible for these links.
Choice of Law and Forum
The Terms of Service and the relationship between you and Consultiger shall be governed by Indian laws without regard to its conflict of law provisions. Except to the extent otherwise determined by Consultiger, any action or proceeding arising from or relating to this Agreement must be brought in Chennai, India court each party irrevocably submits to the jurisdiction and venue of any such courts and waive any objection as to inconvenient forum in any such action or proceeding. You further agree that you and Consultiger will not commence against the other a class action, class arbitration or other representative action or proceeding.

Any disputes on this agreement will be governed by Indian law and Indian courts.
Limitation of Liability
TO THE MAXIMUM EXTENT PERMITTED BY APPLICABLE LAW, CONSULTIGER SHALL NOT BE LIABLE FOR ANY INDIRECT, INCIDENTAL, SPECIAL, CONSEQUENTIAL OR PUNITIVE DAMAGES, OR ANY LOSS OF PROFITS OR REVENUES, WHETHER INCURRED DIRECTLY OR INDIRECTLY, OR ANY LOSS OF DATA, USE, GOOD-WILL, OR OTHER INTANGIBLE LOSSES, RESULTING FROM (I) YOUR ACCESS TO OR USE OF OR INABILITY TO ACCESS OR USE THE SERVICES; (II) ANY CONDUCT OR CONTENT OF ANY THIRD PARTY ON THE SERVICES, INCLUDING WITHOUT LIMITATION, ANY DEFAMATORY, OFFENSIVE OR ILLEGAL CONDUCT OF OTHER USERS OR THIRD PARTIES; (III) ANY CONTENT OBTAINED FROM THE SERVICES; OR (IV) UNAUTHORIZED ACCESS, USE OR ALTERATION OF YOUR TRANSMISSIONS OR CONTENT. IN NO EVENT SHALL THE AGGREGATE LIABILITY OF CONSULTIGER INC EXCEED THE GREATER OF ONE HUNDRED U.S. DOLLARS (U.S. $100.00) OR THE AMOUNT YOU PAID CONSULTIGER, IF ANY, IN THE PAST SIX MONTHS FOR THE SERVICES GIVING RISE TO THE CLAIM. THE LIMITATIONS OF THIS SUBSECTION SHALL APPLY TO ANY THEORY OF LIABILITY, WHETHER BASED ON WARRANTY, CONTRACT, STATUTE, TORT (INCLUDING NEGLIGENCE) OR OTHERWISE, AND WHETHER OR NOT CONSULTIGER HAS BEEN INFORMED OF THE POSSIBILITY OF ANY SUCH DAMAGE, AND EVEN IF A REMEDY SET FORTH HEREIN IS FOUND TO HAVE FAILED OF ITS ESSENTIAL PURPOSE.
Copyright Complaints
A. If you are a copyright owner or an agent thereof and believe that any User Submission or other content infringes upon your copyrights, you may submit a notification pursuant to the Digital Millennium Copyright Act ("DMCA") by providing our Copyright Agent with the following information in writing:
A physical or electronic signature of a person authorized to act on behalf of the owner of an exclusive right that is allegedly infringed;
Identification of the copyrighted work claimed to have been infringed, or, if multiple copyrighted works at a single online site are covered by a single notification, a representative list of such works at that site;
Identification of the material that is claimed to be infringing or to be the subject of infringing activity and that is to be removed or access to which is to be disabled and information reasonably sufficient to permit the service provider to locate the material;
Information reasonably sufficient to permit the service provider to contact you, such as an address, telephone number, and, if available, an electronic mail;
A statement that you have a good faith belief that use of the material in the manner complained of is not authorized by the copyright owner, its agent, or the law; and
A statement that the information in the notification is accurate, and under penalty of perjury, that you are authorized to act on behalf of the owner of an exclusive right that is allegedly infringed.
B. Counter-Notice. If you believe that your User Submission that was removed (or to which access was disabled) is not infringing, or that you have the authorization from the copyright owner, the copyright owners agent, or pursuant to the law, to post and use the content in your User Submission, you may send a counter-notice containing the following information to the Copyright Agent:
Your physical or electronic signature;
Identification of the content that has been removed or to which access has been disabled and the location at which the content appeared before it was removed or disabled;
A statement that you have a good faith belief that the content was removed or disabled as a result of mistake or a misidentification of the content; and
Your name, address, telephone number, and e-mail address, a statement that you consent to the jurisdiction of the federal court in Dover, Delaware and a statement that you will accept service of process from the person who provided notification of the alleged infringement.
If a counter-notice is received by the Copyright Agent, Consultiger may send a copy of the counter-notice to the original complaining party informing that person that it may replace the removed content or cease disabling it in 10 business days. Unless the copyright owner files an action seeking a court order against the content provider, member or user, the removed content may be replaced, or access to it restored, in 10 to 15 business days or more after receipt of the counter-notice, at Consultiger's sole discretion.
C. Repeat Infringers. Consultiger will terminate the access privileges of any user who repeatedly infringes the copyright rights of others.